If you are a new student and do not have a CougarCard:
Your New Coug Orientation program will include a stop by the CougarCard Center, where you will get your CougarCard. 
Please note!  You will need your US state- or federally-issued picture ID, or your current passport in order to pick up your CougarCard!  Please bring it with you during your orientation tour!
If for some reason you are not able to visit us during your orientation, we can take your photo and produce your CougarCard any time during business hours, Monday thru Friday 8am to 5pm.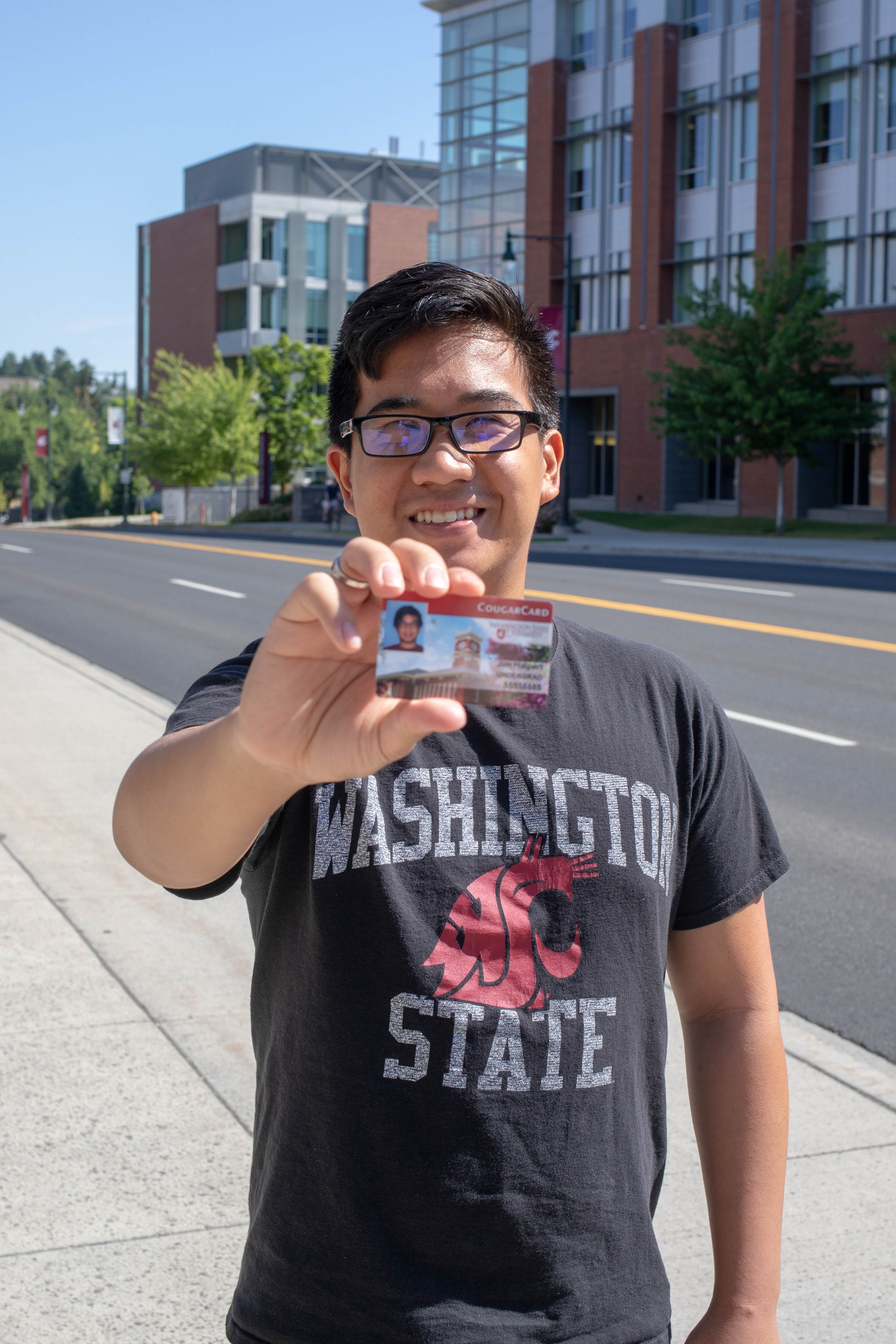 About the CougarCard
The CougarCard is the only card you need at Washington State University. It is your passport to a variety of services on and off campus.
You will access both your Resident Meal Plan and your Cougar CASH account with your CougarCard. Cougar CASH is a debit account, not a credit account; and it is accepted at many locations on campus and businesses in the Pullman community.