Skip over navigation
CougarCard: Your Key to WSU
Your CougarCard is the only card you need as a student at WSU. It serves as your university ID, lets you access facilities and pay for food with your meal plan, and so much more!
CougarCard Art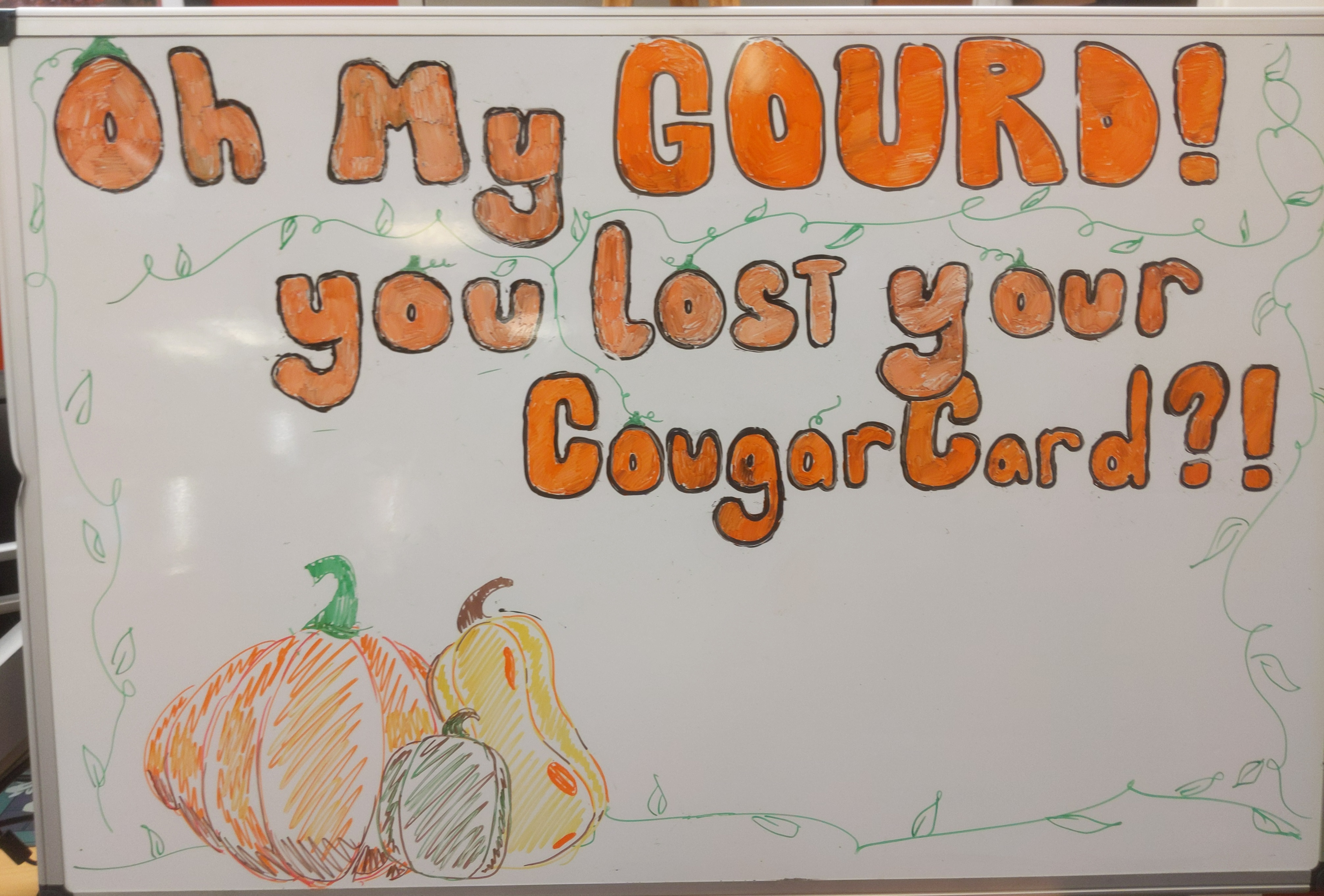 | | |
| --- | --- |
| | Artwork by Hannah Cerrillo and Ayana Kapofu, CougarCard Center Employees |
Brought to you by the staff of the CougarCard Center!
If you are a WSU student, faculty, or staff member and are interested in possibly displaying your work at the Pullman CougarCard Center, please contact us at cougarcard@wsu.edu
Office Hours
Monday-Friday: 8:00 AM - 4:30 PM
Saturday-Sunday: Closed
Location
Compton Union Building, Ground Floor 60
Pullman, WA 99164-7204
Phone: (509) 335-CARD (2273)
cougarcard@wsu.edu
New Coug Orientation: How to Get Your CougarCard
Welcome to WSU, new Cougs! Getting your CougarCard is an easy process:
Your New Coug Orientation program will include a stop by the CougarCard Center, where you will get your CougarCard. 

Please note!  You will need your US state- or federally-issued picture ID, or your current passport in order to pick up your CougarCard!  Please bring it with you during your orientation tour!

If for some reason you are not able to visit us during your orientation, we can take your photo and produce your CougarCard any time during business hours, Monday thru Friday 8am to 4:30pm.
That's all there is to it! We look forward to seeing you in August.
If you have questions, more information is available here, or you can email us at cougarcard@wsu.edu